Wool Mondays: rethinking wool together in May 2022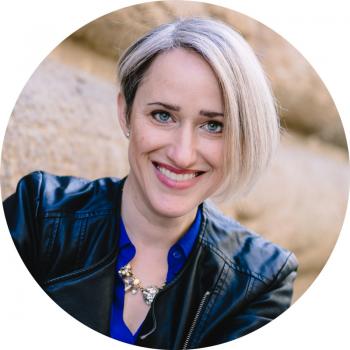 Wool Mondays are three hybrid and diffused events in May, 2022, that will be held contemporaneously at shemakes labs across europe.
With the expansion of the shemakes network from the original set of labs to transfer labs, we've entered a phase of extended lab-to-lab experimentation dedicated to wool that seeks to establish an entire and circular wool production cycle at the small scale of a laboratory or home. Shemakes thus becomes a playground for wool research. 
Why Rethinking Wool
Wool has a rich and deep history, and in fact many techniques from the past century are still in use today. Various cultures and places share this resource, at varying levels of quality according to the species of origin. Now, traditional techniques face the risk of being lost, some parts of the raw material are wasted, while post-consumer wool is poorly valued. Many local communities wish to reshape local value-chains around wool, from farmers, spinners, weavers, designers, makers, waste management and up-cycling centres. 
What is Wool Mondays
For Wool Mondays, which take place on three Mondays in May, the shemakes network invites you to discover and dig into one wool-related topic at a time through convivial talks and hands-on workshops that will be hosted in different locations at the same time.
Three lenses shape our collective explorations: place, design, make. By this, we mean that labs are investigating their local ecosystems (place), experiencing original practices around sustainable natural dyeing processes (design) and developing open-source tool-making to create what we call Little Wool Factories (make).
We hope this event will inspire, connect and give concrete insights that will help foster local wool ecosystems driven by art, design and care.
The schedule
Day 1, May 2, 2022, 15-19 CET / Wool ecosystems
The first day of Wool Mondays, May 2, 2022, is framed by the lens of "place" and looks at local wool ecosystems in the various places in which shemakes labs operate. It's an opportunity to discover the European wool ecosystem map, open up discussion and see where we can innovate, get to know shemakes and the network. For labs holding physical events, this will be followed by an aperitif and workshops about synergies and challenges.
Day 2, May 16, 2022, 15-19 CET / Colouring Wool
Our second session, the "design" part, brings colour to your wool ecosystem by focusing on natural ways to dye wool and options for printing as well. We'll start with an introduction to natural dyes and then focus on research presented by three shemakes labs. We'll then break out into sessions to look at plant dyes in red, blue and yellow, eco-printing, and wood dyes and barks.
Day 3, May 23, 2022, 15-19 CET / Wool open-source tools
Our research on wool aims to create what we call Little Wool Factories, so this day focuses on the "make" theme of our exploration with the construction of a series of open-source tools. Learn how to make your own wooden tools for every stage of the wool chain, from carding to spinning, and weaving to knitting.
How to participate
Wool Mondays are taking place in the following cities/towns:
This list may expand to other labs! If there is not a workshop in your location but you have a lab and would like to host one, please write to us at shemakes@fablabbcn.org.
How to sign up
Choose the online or in-person event that best suits you.
The first part of every day will be held online (common to all labs) and the language will be English. Unless otherwise specified, in-person events will be held in the local language.
Pre-Wool-Mondays
Day 1
Day 2
Day 3
Post Wool-Mondays