shemakes Voices: Silvia Brandi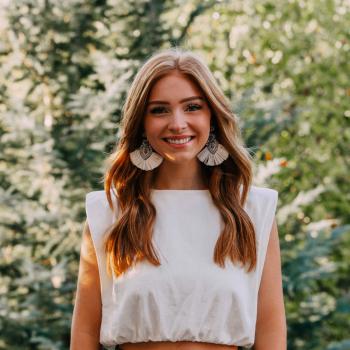 Silvia Brandi discusses her path to helping build a sustainable future through her skilled work and unwavering values. With her past professional and personal experiences shaping her present work, Silvia feels that being a woman only enhances her leadership capabilities.
Silvia Brandi's career journey began as an architect. After completing her studies, she worked in Milan and Barcelona before spending seven years at the Institute for Advanced Architecture of Catalonia. Throughout her experience as an architect, Silvia remembers feeling the amplification of her work's significance. Utilizing sustainable practices became a way to inform and protect future generations; she defines this concept as a "ripple effect." She has since used her knowledge of the industry alongside her personal values to extend herself into various avenues. 
During the shemakes Voices interview moderated by Ista Boszhard — concept developer and co-founder of Waag's TextileLab Amsterdam — Silvia outlines her career development and the values that have kept her grounded over the years. As an architect, communications director and researcher, she consistently integrates innovation and creativity to fulfill her passionate and curious mind.
Silvia now serves as director of Atlas of the Future — an online communication platform where individuals across the globe share their stories about developing solutions to our world's challenges. Additionally, she works as an advisor at FarmLab in Austria, which she describes as a "small sustainable farm where research is developed for the application of innovation in the countryside." 
In both roles, Silvia feels confident that her contributions can both inspire and impact others. This can be seen through the lens of a feedback loop — research and implementation is done at FarmLab, and stories that expand on similar themes are shared through Atlas of the Future. As more individuals are inspired by storytelling, positive change will come. Silvia believes in "spreading optimism as a form of activism." This begins by making information about sustainability, innovation and creativity more widely available. It is possible to leave the world a better place than how we found it, and Silvia finds that the proof is within this storytelling. 
Silvia recently found herself working in the textile and clothing industry. Atlas of the Future frequently highlights solutions to social and environmental issues, many of which involve the fashion industry. Whereas with FarmLab, she's directly involved through the creation of zero kilometer wool. Silvia noticed that sheep's wool was being thrown away, posing a problem that has a sustainable solution. After finding a local mill that processes this material, FarmLab made a small change towards further sustainability.
For young women interested in leading future generations, Silvia's advice is to fully embrace what it means to be a female leader. She believes that gender discrimination stems merely from perception; her philosophy is that if you feel discriminated against, then you are. However, if you push forward and "wear your gender with pride," then you can take full advantage of your identity. 
Silvia advises aspiring leaders in this field to stay curious, as she considers education and storytelling to be fundamental for building a sustainable future. Silvia also credits her success within several career paths to her adaptability. Maintaining a curious and adaptable mindset inevitably allowed her to take advantage of any opportunity that arose, all while staying established in her personal values and beliefs.
The #shemakesVoices Quiz
If you were an animal what would you be, and why? I would be a cat: doing my businesses, laying in the sun and being beautiful
What city do you identify with and why? Barcelona is the most balanced city between work and leisure: people are serious and professional about what they are doing, but they also know how to disconnect and enjoy life.
If you were to leave your favorite object to the next generation, what would it be and why? I would leave my carving knife, to remind  that whenever you need something from life and it's not there, well, you can just create it by yourself.
What impact do you hope your work will have on the future of the sustainable fashion industry (or beyond!)? I hope to be able to empower young girls to believe they can do anything! And I hope to help everybody to understand that by choosing what we wear we can change the world.
Shemakes voices is the digital interview series that celebrates women innovators in the textile and clothing industry. Each month a partner of the shemakes consortium will dialogue with one of our advisors: a diverse group of women who have succeeded in building movements or services, or exploring innovations and technologies in the textile industry.