Shemakes Voices spotlights women innovators in sustainable fashion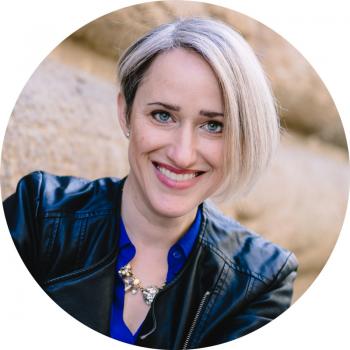 Designers, policy-makers, thinkers and makers chat in an online video series by shemakes, the EU-funded project to inspire and empower future female innovators in sustainable textile and clothing.
[PRESS RELEASE] Shemakes Voices, starting September 22, 2021, is a monthly appointment online to hear the voices and personal stories of women making their mark on the textile and clothing industry.
In an industry now recognized as having disastrous environmental consequences, many women are leading urgent change. These women work outside of the exploitative frame of fashion, having succeeded in building movements or services, or exploring innovations and technologies, that deserve greater visibility because they represent an alternative future in which people and nature are treated in an ethical manner.
Shemakes hopes to give women at any level of engagement with the T&C industry - from students to entrepreneurs and designers to those involved in the manual phases of garment production - the tools and connections to help them make their contribution to a more sustainable future and join the ranks of these changemakers.
Within the tripartite method of providing "inspiration, skills and networks", Shemakes Voices serves to inspire online viewers, who are invited to participate through comments and questions, with the experiences of women who have succeeded in actively playing a role in the industry.
People like Becky Earley, our first speaker on September 22, 2021, at 17:30 CET, whose innovative "exhaust printing" method has been recognized by Prince Charles and entered into the collection of the V&A Museum; like Marte Henschel (October 20), the entrepreneur whose textile B2B matchmaking platform connects upwards of 25k like-minded figures; or like Aurélie Mossé, a researcher whose home textiles are at the intersection of technology and poetry (November). 
The nine women sharing their visions and recommendations through the Shemakes Voices series make up the project's advisory board; their experience and feedback will help guide future activities and documentation that will ultimately contribute to systemic change.
Guests will be recorded in conversation with partners of the shemakes project and will stream monthly on the shemakes Facebook and YouTube channels.